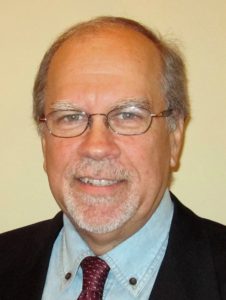 Jeff Cowart is president of SVP Strategies LLC. He also serves as Editor-in-Chief for the Creative Story Studio — a team of seasoned writers, editors, video producers and online content providers who specialize in helping clients find and tell their authentic stories. A link to Creative Story Studio is here.
He offers an eclectic mix of positioning and organizational leadership experience in growth and business development; governmental and public affairs management; marketing, communications and message development; and corporate storytelling, writing and editing.
His experience includes:
Deputy Chief of Staff and Press Secretary for Louisiana Governor Buddy Roemer and senior advisor to more than a dozen national, statewide and local candidate and initiative campaigns.
Award-winning newspaper journalist in Louisiana, Florida, South Carolina and Virginia; writing coach and editor with consulting clients such as The Dallas Morning News; The Washington Post; The New York Times; The Los Angeles Times; The Chicago Tribune; USA Today; El Nuevo Dia (Puerto Rico); La Nacion (Cost Rica); La Nacion (Buenos Aires) and others.
Lead communications strategist for growth, development and zoning campaignspreparing public testimony, community outreach, governmental relations and marketing. Clients include K. Hovnanian, WCI/Renaissance Communities, Miller & Smith, Centex, Dulles South Business Alliance, Inova Health System, Loudoun Hospital, Howard Hughes Medical Institute and Major League Baseball.
Senior Vice President for Growth and Business Development and Chief Marketing Officerfor health systems in San Antonio, Phoenix, Detroit and Washington, D.C. He has consulted with health care clients such as NewYork Presbyterian Hospital; Advocate Health; Meridien Health; CVS Health; Fresenius; Cancer Treatment Centers of America; Howard Hughes Medical Institute and others.
Special interest clients have included Major League Baseball/Commissioner Bud Selig; the Chicago Bulls; the Chicago White Sox; the Boston Red Sox; the Philadelphia Phillies and others.